What is this program…
EXTRAORDINARY BE-YOU-TY?
It is a 6-week INDIVIDUALIZED ONLINE PROGRAM designed to help you create a beautiful life…from the INSIDE OUT! Let's get you "un-stuck", help you learn how to eliminate the things that leave you frustrated, broke, & lacking time and/or energy…EASILY & WITHOUT FEELING LIKE IT'S A HASSLE! Sound good?
If you're feeling like:
you constantly struggle to get what you need & nothing comes easy…
you compare yourself with other women….& they seem more successful, prettier, thinner, happier, with better-behaved kids and great relationships…& it leaves you feeling envious and bitter…and saying to yourself "I wish I was as put-together as she is"…
the spark from your relationship is gone…heck, you haven't even had sex in MONTHS…talk about shame & lack of connection! We NEED to connect with people…it feeds the soul in a way that time alone cannot…
your job is not only unfulfilling, but it's sucking the life out of you…and even when you give & give, you just don't get back…no appreciation, no reward…
your idea of stress management is reaching for a 3rd glass of wine (or throwing back the whole bottle) at the end of the night…or finishing off that box of cookies…& then feeling ashamed…
YOU DON'T EVEN RECOGNIZE WHO YOU ARE ANYMORE WHEN YOU LOOK IN THE MIRROR…

…then this 6-week program is for you! It's time to commit to yourself & your future! Are you fed up with behaviors of stopping & starting (negative & positive)? Are you ready to invest in your future, in which YOU are in control…and your self-worth & confidence skyrocket? Then take a deep breath & release that which no longer serves you…& step into a NEW YOU…

with the Extraordinary Be-YOU-ty program
(WITH A LIMITED TIME BONUS! See info below, including a NEW payment plan!)



This 6 week program will be delivered to you primarily via online workshops…
interactive, so each week's workshop allows for questions, participation in discussions & activities,
& growth in many new ways! (see details below)
There will be lots of one-on-one time with me as well…from an assessment of your current situation (what's working for you in your life & what needs an overhaul or slight tweaking?)
to creating a plan of action UNIQUE TO YOU…one that is individualized, and not only do-able,
but leaves you feeling refreshed and recharged!
This program and its information was developed out of 23 years of extensive education & training…in subjects such as psychology of emotions, neuroscience & creating new pathways for better results, yoga to balance the mind & body, Pilates to not only create the body you've always longed for, but the self-esteem to go with it (trust me, it's a HUGE transformation!), & stress management so I can help you finally get your $%#* together! Lol
…as well as 23 years of experiential knowledge…trial & error, observation of client behaviors, determining what works and what things are simply a waste of  time. I have learned these things (sometimes the hard way!), so now is my time to give back & share them with women who I feel connected to, who are eager to learn. Extraordinary Be-YOU-ty  is loaded with all kinds of value, like proven strategies I personally designed  that dramatically changed my own life for the better. I can't wait to share them with you!
Let me help you…celebrate YOU!


I have personally implemented everything I teach in this value-packed program, as well as many others I've taught, not only to the general public, but to celebrity clients as well  (professional athletes to Broadway actors to singing sensation Taylor Swift!).  Mindset is 80% of the battle…along with simple techniques that will ignite action in you and transform your life…so much so you that  you may not recognize yourself at the end.  Does that sound unbelievable?!
Well it might, but after completing this program you won't think so. You'll just be glad you jumped in with both feet…because your results will speak for themselves…and others will notice as well.
So, here's the truth…
Extraordinary Be-YOU-ty WILL produce a radical change in who you are,
and it's meant to…if you just do the work inside (psst, I'll help!).
Taking consistent action is so crucial for radical change, but many struggle with it and allow self-doubt to take over. This self-doubt can happen for some in the first week of making a change, and for others it might start after a few weeks, or once they've implemented and found a little success.
Wait, what…???
Yes, some suffer from a fear of success and pull back without realizing that's what they're really doing.  This may be you.  Whatever the timeline of your start and stop sabotage pattern, it tends to produce the same results…nothing to write home about and mostly just filled with anxiety…not to mention the accompanying disappointment & shame.
Distracted Mind
Scattered Feeling
Option Overwhelm
Task Avoidance
Do any of these things sound like you??? Without a doubt, most of us don't have a clear picture of what we eventually want to become (our destination)…let alone what path we need to take to get there! I've seen it time & time again with clients; due to the "side shows" THAT THEY THEMSELVES (unknowingly) CREATE, their energy scatters & focus suffers…they make very little to no progress…and wonder what the problem is (when it's right there, clear as the nose on their face!).
Thus, they themselves have sabotaged any chance of success.
This is how frustration can easily lead to depression and/or chronic low-level anxiety.
Here's another truth-bomb…

 …this is all psychological
(i.e., "crazy stuff in your head", Lol),

and we all suffer from at least a small degree of it.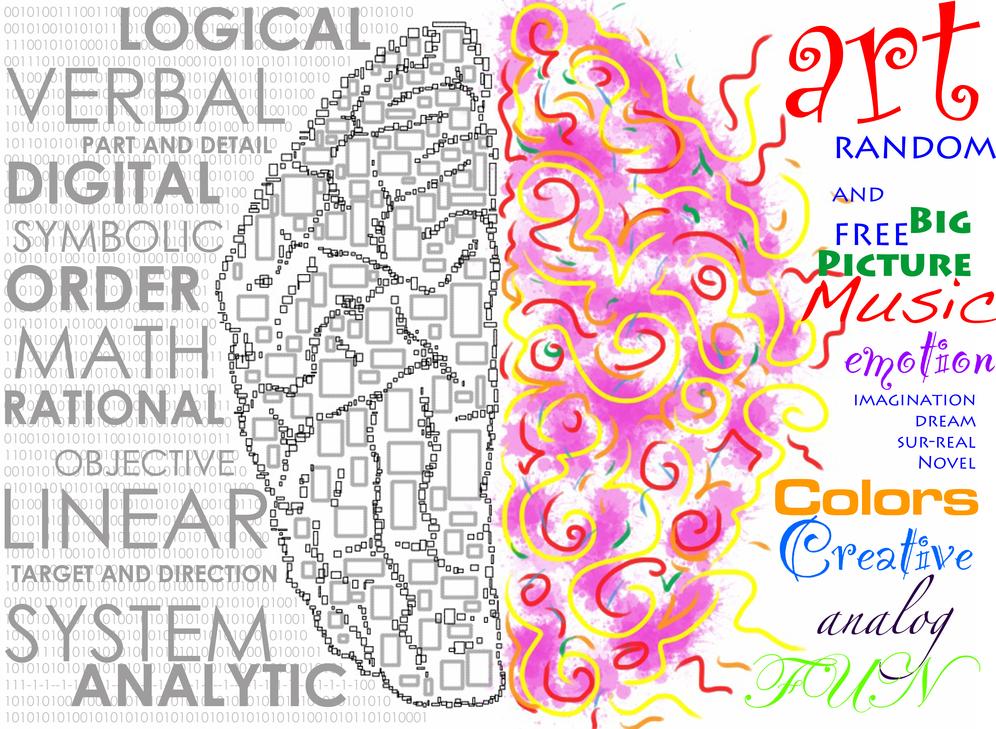 Time for a question…do you want to learn "secret tricks of the trade" to help you
find your way past the self-sabotage trap you have set for yourself?
This program is a great fit for you…If…
You try to take on too many things at once; you're the queen (or king!) of new projects (though not a lot of them are seen through to completion!)
You start & stop projects so much that it's killing your confidence & you secretly fear you'll never finish anything or amount to much
You have a bad habit of getting easily distracted and feel it's a pattern that you would love to beat once & for all
You want to learn exact, easy-to-follow steps to "manifest more abundance" in your life, that buzzword you keep hearing the experts mention!
You're interested in learning really cool tricks successful people use to overcome procrastination
You want help in developing your talents, and/or setting your ideas into motion…maybe you have a business idea you've always dreamed of, & after these 6 weeks, it may be time to                       push away the fear and go for it (again, I can help…I've been an entrepreneur for 25 years & there                   are YEARS of mistakes I can teach you to avoid)!!!
This is NOT the program for you if…
you think there's nothing more to learn, because you already know everything
you become defensive when someone points out that YOU (& perhaps your mindset) may be what's holding you back, but you're convinced it's something or someone else
you enjoy getting creative with your excuses instead of creative with your ideas
you have bought online programs but then wanted a refund even before implementing anything; what's that fear representing anyway?
you're convinced money is EVIL, and/or won't invest in your future. But c'mon now…we both know that's not true…you've spent lots of money before! And next time I will be right by your side,                helping you place your money where it's got the most bang for your buck! I'm a heck of a bargain                    shopper! (Speaking of spending money, Lol)
you're set in your ways and are totally fine with everything in your life exactly the way it is and aren't out to make any real progress (well now, that's just sad, isn't it?! Lol)
Here's what you'll get!
6 – 90 min coaching & strategy calls (modules) on livestream each week, recorded & delivered to your inbox for you to watch anytime (value $1347), & filled with theory (the science behind the                      facts),  practice (putting it all to work!), motivation & encouragement from other people going                        through the same types of things   (remember how you felt so ALONE…like "no one else could                        possibly know what this feels like, how hard this is?" Now you'll have access to ME (someone who's                been there!), who will walk side by side with you through each step of the way.
2 – 60 min private (one-on-one) calls with Debra (value $297), where you'll dive deeper into a personal practice of the material we learn in our coaching & strategy calls…and have time to                            brainstorm, to dream, to be inspired to take your life to a whole new level!
Access to a private, exclusive Facebook group, for creating community  (value $297). Here we might do some work on the program some days…& other days, we may just have fun & get to know one                     another!
Cheat sheets & downloadables to help you stay on track with what you're learning in the program (value $$897)
All materials & instruction for a creative workshop that supports the content of the program ($397).
I am so excited to share this with you!!!
This 6 week program begins soon!
Just $1697
(when you pay in full; payment options available–
which you'll see when you click the "Buy Now" button below & to the left)
LIMITED TIME BONUS!!!
When you enroll & pay in full by 6/30, get a customized, detailed Ayurvedic health plan.
"What the heck is THAT?!" I can hear you say…
it includes diet, exercise, sleep, & other recommendations
(based on the centuries-old sister science of yoga, Ayurveda)…and your plan will be JUST FOR YOU!
Eat, work out, sleep, etc. the way nature intended, honoring your own personal
circadian rhythms…& feel amazing doing it!
$497 value
******************************
You can start feeling your best…& on your way to a total makeover from the inside out…
for as little as $616!* Still have questions that I haven't addressed? Let's chat! (Click the "Let's Chat" button in the banner at the top of the page)
SPACE IS LIMITED…SCROLL DOWN TO JOIN US THIS SUMMER!